Day 1

Vineyard views outside St. Pau.
Went touring some local wine "rutas" which are beautiful and well marked. Got up close to a lot of Parellada, Macabeu, and Xarel-lo vines which are the principal grapes used in Cava. However, there is a lot of Tempranillo, Cabernet Sauvignon and Chardonnay as well.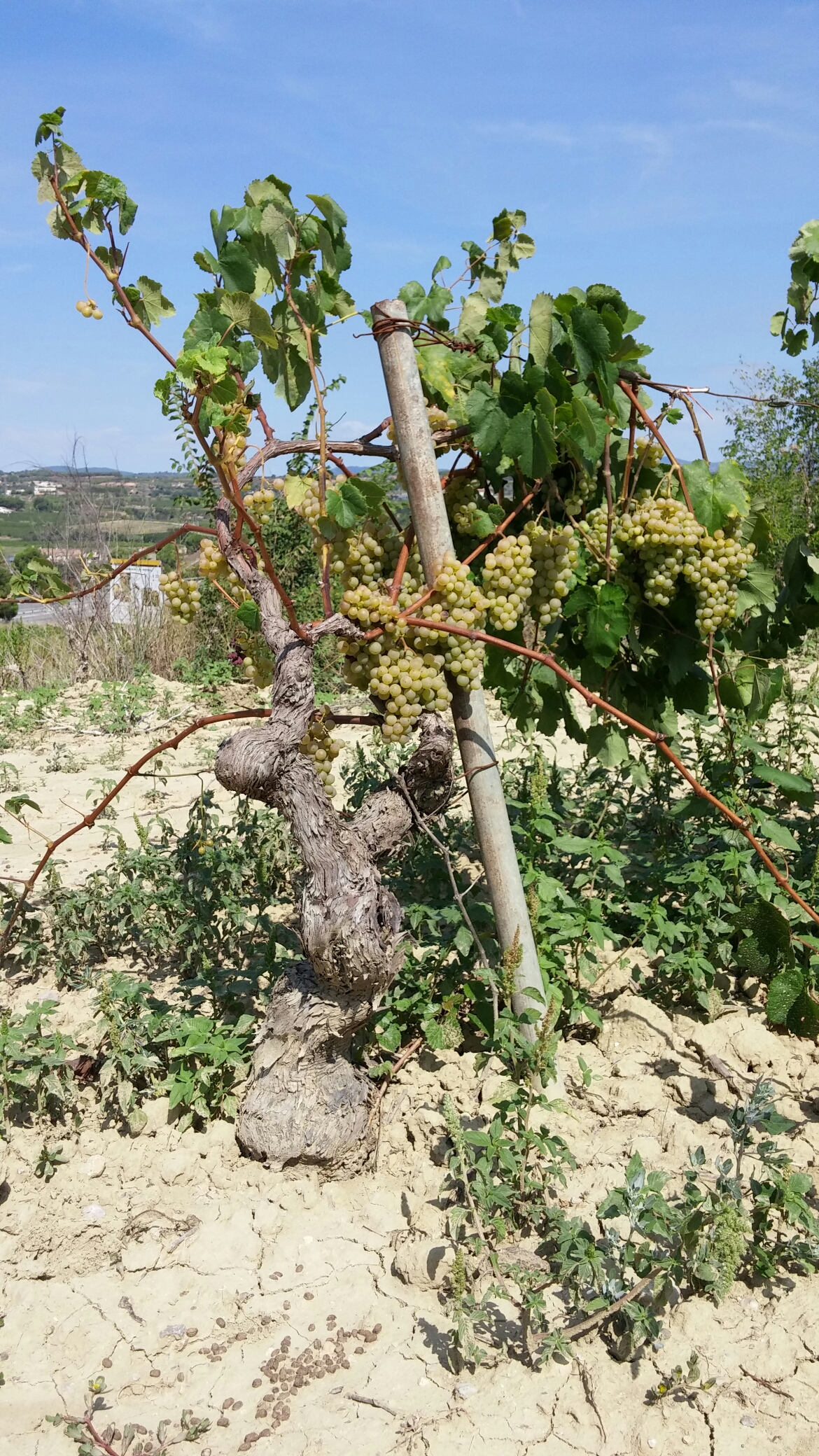 Xarel-lo vines
As you see can these vines live in tortuous calcerous clay and limestone soils. Most of the vines are bush-trained like this one, however the red grapes seem to be more present on wire.
Unfortunately, today is Sunday and this is Spain. Everything, including the wineries, are closed. Tasting will have to wait until tomorrow.